Cedar Stone School of Massage offers ongoing courses throughout the calendar year for massage therapists and healing arts practitioners to meet continuing education requirements, develop professional skills, and explore new modalities. These classes are provided to meet re-certification requirements and broaden the skill set of therapists and bodyworkers.
* * * 
Stone Medicine I, September 22-23, 2017

Instructor: Trisha Leweke Brown
16 CEUs NCBTMB Approved
Course Time: 9am-6pm
Tuition: $350
Stone Medicine massage therapy is a modern creation by Jenny Ray, an American Shaman, based on more than 35 years experience practicing Native American stone massage. Stone massage has ancient roots in the traditions of the Native Americans who first developed this method of wellness. Stone Medicine teaches a ceremonial approach to the delivery of stone massage. Detailed explanations of how to care for the stones and how to offer them in a respectful manner help the practitioner recognize the importance of this modality for today's society. Students will learn practical applications of stone massage, contraindications, safe temperature ranges, and stone information.
The application of stone massage is an effective therapeutic modality which treats the whole body. Most everyone can benefit from a stone massage. The chemical changes manifested in the body are numerous. They improve circulation, reduce inflammation, tone muscles, increase deeper breathing, aid detoxification, boost the metabolic rate and advance immunity. If heat and cold are applied continuously during a treatment there is a continuous process of vasoconstriction and vasodilation or vascular gymnastics which results in increased flushing rates within the body and optimum healing. The ability to enhance overall health makes receiving stone massage one of the most profound treatments available today.
Using Hot and Cold – Thermotherapy
The use of hot stones is often what intrigues one – the feeling of being warm and relaxed appeals to everyone. The idea of the cold stones is not always as appealing, but it is the cold that does the deepest work. Too much heat can be tiring, just as too much cold can be chilling. A perfect balance of heat and cold is required.
Stone sets are available for purchase during class. Stones, tables, and stone heaters will be provided. Please bring oils and linens. We recommend Jojoba oil for stone massage.
rainbath aromatherapy, october 20, 2017
Instructor: Trisha Leweke Brown
8 CEUs NCBTMB Approved
Course Time: 9am-6pm
Tuition: $175
Rainbath is an aromatherapy treatment based on traditional Native American healing
practices. It utilizes essential oils and stones in a ceremony that will aid in detoxification, clearing and balancing.  The oils are applied in a ceremonial protocol while hot and cool stones are used to enhance absorption of the oils into the body. Specific stones are used for various aspects of the therapy and temperature ranges are employed to facilitate the treatment.
The use of essential oils by indigenous people is well documented.  However, there are few of the traditional methods that have survived the generations for use in our modern times.  Lucky for us, the Assinaboin, Nez Perce and various factions of the Sioux Nations have preserved this ancient ceremony.  Jenny Ray, an Amercian Shaman, has been taught this method by her ancestors.  In this workshop, students learn the background of the Rainbath ritual and the history of the herbal energies.  Each herb used for creating the essential oils is explored in Native and scientific terms.
The instruction manual offers information on oils and how to further develop your work with Essential oils in combination with the Stone Tribe.   Students will have an opportunity to perform the entire process on one another and will be prepared to offer this treatment modality to their clients, family and friends by the conclusion of the class. In the professional spa setting this is a one hour treatment. There are no prerequisites for this class and it is open to aroma therapists and energy workers. This class is open to any aromatherapist, energy worker, massage therapist, or healing arts practitioner.
Rain Bath Kit
A kit of oils and stones are available for purchase.  The kit will offer approximately 12 treatment sessions.  The kits may be preordered for class.  This kit is $110.
Other Supplies:  Please bring linens and jojoba oil.  Tables and stone heaters will be provided.
HEALING HANDS, October 21, 2017
Instructor: Trisha Leweke Brown
8 CEUs NCBTMB Approved
Course Time: 9am-6pm
Tuition: $175
Healing Hands' is a term being used to describe a variety of wellness methods taught to
energy healers throughout the modern world.  This class reaches into ancient history for its foundation.  Shamans have been offering this form of hands on energetic healing for generations.  In some countries it has a specific name, in others it is simply a part of a treatment process used to bring balance and harmony to the body.
Healing Hands is a technique for stress reduction and relaxation that also promotes healing to improve one's health and enhance the quality of life.  It is administered by placing hands on the body.  In the Indian way we see it as Wakan (sacred). It is the 'spirit' of the living.  It is actually the life force that is God given to each of us. As we combine this energy with the power from Creator to serve our fellow humans we can 'feel' the heat it generates.  Another form of this type of healing modality is from Japan and is known as Reiki.
'Healing Hands' uses a different symbol system than Reiki, yet draws on the same innate wisdom of the universe to bring about balance for the client. The symbols used in 'Healing Hands' have been drawn as petro glyphs and pictographs in Native American rock art through the Americas. In this class you will learn how to use those symbols and what they stand for in regards to health and wellness.
Through demonstrations and hands on practice, you will learn how to employ this natural and non-invasive healing art.  An amazingly simple technique to learn, the ability to use Healing Hands is not taught in the usual sense, but is transferred.  Students will participate in ritual and ceremony during an initiation process to bring your hands in harmony with Creator's energy.    Once the initiation is completed, students will begin sharing this healing modality with their classmates.
Massage tables will be provided.  Please bring a blanket or linens to lie on for treatment sessions.
Questions and Registrations
For more information, visit Stone Medicine's website: http://sacredstonemedicine.com or E-mail Sandra Hoak |shoak@cedarstoneschoolofmassage.com | 540-801-0078.
Registration: Register Online Here or complete this form, Continuing Education Form and return to Cedar Stone School of Massage via email or postal mail.
Cedar Stone School of Massage
1834 S. Main Street
Harrisonburg, VA  22801
540-801-0078
---
The Medicine Path Program
A Shamanic Journey into Native American Healing Arts
We invite you to join us in this unique educational opportunity-The Medicine Path Program. This new program, taught by Sandra Hoak, is designed to encourage your development and practice as a healing arts practitioner with a focus on Native American traditional methods.
Have you always wanted to deepen your work–to explore the energetic nuance and subtleties you experience in sessions or to dive deeper into your felt sense of healing work?
Have you wished for an opportunity to talk with your course instructor weeks after the course, realizing as you tried to apply the techniques that you were missing pieces of the technique application sequence?
Have you wondered about various aspects of your healing journey, longing for peers or a wise elder to share the process on all levels?
This program has been developed to answer these and other questions by allowing a dialogue with your instructor and class mates between each gathering.  Further, the program provides an environment for your personal and professional growth.
The Medicine Path Program is offered over a 15 month period with 20 days of on-site training, staged as 5 gatherings, for 4 days each. Personal growth assignments will be completed during the 'Spaces-in-Between', with each participant receiving individual on-line consultations.  We welcome professional therapists, (80 CE's), healing arts professionals, and laypersons, who seek the wisdom of holistic wellness, with a focus on Native American traditional methods
This extended program allows the participant to see the gifts of their spirit, heart, mind, and body in a new light. Hearing the heart song of Native traditions and watching the sacredness of spiritual growth while seated at the altar of our ancestors will awaken your healing abilities. As a body-worker, you will have the opportunity to learn from the original Legend Keepers and true healers, the stones (bones) of Mother Earth. Combining a professional learning environment with the spiritual foundations of these indigenous people will increase the participant's knowledge and confidence.
.
You will also learn how to make and care for the 'Sacred Items' necessary for offering ceremony. Various art projects and journal entries will serve as reference guides for your continuing growth after the course is complete.  There are many stone body treatments, an aromatherapy treatment, energetic therapy and Native traditions offered in this program.
We hope that you can participate in this most generous opportunity afforded to us by our Sioux Elder.
Medicine Path Program Schedule
The Medicine Path Program is designed by the altar directions.  We begin with the East direction symbolized by the guardian eagle and the Spring Season.  You will notice that the schedule continues in the medicine wheel, moving from East to North and then to the Center.  The Medicine Path Program will meet 5 times over 15 months.
The course dates and class topics are listed below:
Class Hours:  9am – 6pm for each of the 4 days.

East —  April 26-29, 2018
East Direction-Altar In-depth Training -Healing Hands  Rain Bath – Crafting-Feather Fans – Legends
"As dawn sheds yellow rays across the horizon, we awaken to the fresh new breath of this day.  Eagle calls our spirit to join him in the air for our morning greeting.  If I choose change, how will it fit?  If I choose to be born into new wisdom, how will it feel?  If I stay asleep , what will I  miss?"
---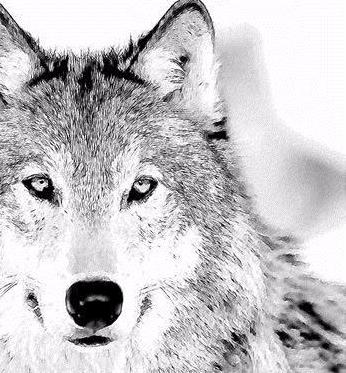 South — August 2-5, 2018
South Direction-Altar In-depth  Training -Drum Making -Shamanic Journeying – Wolf Sacred Stroke -Legends
"The Red Road calls those who are ready to listen.  Wolf sings the heart song of family and connection–do you heart it?  With courage, we stand in full daylight, unafraid for Creator to fully see our weakness.  The power of the light fills our spirit with joy and abundance while reminding us it is fragile and one shadow can destroy it.  When sun stands firm at mid-day, do I choose growth or fear?"
---
West — November 1-4, 2018

West Direction–Altar In-depth Training- Spirit Art Journey – White Bear Sacred Stroke -
  Vision/Dream work – Animal Journey
"Bear calls us to harvest and prepare for the coming cold season.  Rooted connection with Mother Earth is our only goal.  As the darkness wraps us in dreams and vision we can know rest and rejuvenation.  Are we prepared to believe and know our inner wisdom?"
---
North — March 7-10, 2019

North-Altar In-Depth Training – Buffalo Sacred Stroke
Bury the Soul Stroke – Self-Care -Self-Journey
"The snow blanket of North helps us see White Buffalo Calf Woman and the ceremonies she left our elders which guide us on our healing journey.  The gatherings and celebrations around safe tribal fires show us how to "be" with Creator.   The death of winter gives a promise of fresh waters and wellness, as it kills our fear during the birth of wisdom."
---
Center — June 20-23, 2019

Center – Altar In-Depth Training-The power of Ritual- Connection to the Above, Earth and Center
"The Sacred Circle lives, breaths and moves around the balanced trinity of the Center.  From Sky Nation harmony shines down on the Below of Mother Earth, where the Individual is wrapped in Creator's balance.  The three strand braid of Creator, Self and Tribe cannot be broken as it whispers its strength through powerful legends of our ancestors."
---

To apply to this program please complete the Medicine Path Program Application Form. The document link is listed below.  In an effort to ensure an excellent teacher to student ratio, our class size is limited.  Submit your application today to reserve your place in this program.
Application Deadline:  April 1st, 2018

Medicine Path Program Prerequisite:    Stone Medicine I
Stone Medicine I is the foundation course for all Stone Medicine courses and programs. This 2 day course offers an introduction to a ceremonial based delivery of healing arts. Specifically, the course includes an introduction to a Sioux altar, hot and cold stone massage, temperature, safety & hygiene principles and contraindications.  See course schedule above for course dates
Location:   Harrisonburg,  VA                            Instructor:   Sandra Hoak
All classes will be held at:

Cedar Stone School of Massage
1834 S. Main Street
Harrisonburg, VA  22801
540-801-0078
www.cedarstoneschoolofmassage.com
Email:  cedarstoneschoolofmassage@yahoo.com
Medicine Path Program Tuition
Tuition costs are listed below. There are many supplies required for this program, some of which you may already own. We will work on an individual basis to calculate a supply cost that meets your specific needs.
Tuition may be paid in full, quarterly or monthly payments. We provide a student-friendly interest-free payment program. Suggested monthly payments are listed below.  Full tuition payments will receive a 10% discount.
Total Program Cost:   $3,600 or $240 per month/15 months
---
Recently Hosted Courses
Native American Healing Arts with American Shaman Jenny Ray:
SACRED STROKES        October 7-10, 2014      32 CEUS
Instructor:  Jenny Ray
Tuition:  Course 1- Grandmother Cedar        $150
Course 2- WASE- Facial Massage  $150
Course 3- Wolf                                 $150
Course 4- Buffalo                             $150
Sacred Strokes are courses developed by Jenny Ray to teach specific stone layouts and strokes for treatment of well defined issues.  This education deepens the process for those committed Stone Walkers who wish to enhance and strengthen their relationship with the stones and offer new forms of healing to the client.
Many strokes have been offered in vision and passed down from the ancestors.  The ones in this course have come through the Sioux Bear Clan of the Thompson family, Jenny's lineage.   Each stroke in this course is actually a sequence of motions and stone placement that is a full body treatment. 
In these advanced level courses, the student is focused on spiritual and emotional healing for the client as well as physical rehabilitation. The Stone Walker has a variety of wellness techniques at his/her disposal.  Knowing which method to incorporate to maximize comfort and symptom relief is as important as knowing the methodology.  This course will assist the therapist in offering spiritual empowerment along with physical wellness for the client. 
We are offering 4 Sacred Strokes Courses:  Grandmother Cedar, Wase, Buffalo and Wolf.   Descriptions of each course follows below.
Grandmother Cedar   Oct. 7th   $150
In this Sacred Stroke course, the practitioner will be offered a deeper understanding of how modern day stone massage and ancient Stone Medicine are related.  You will begin to explore the deeper meanings and uses of laying Sacred Symbols.  Discover how to use the Sacred Symbol of Grandmother Cedar as a method of "intuitive wellness" and "intentioned wellness" for your client.
The physical and spiritual properties of Grandmother Cedar will be studied along with the stroke protocol. For example, Cedar lives a very long life and can be such a huge giant because her root system is different than most conifers (evergreens). The tap root grows straight down at the exact rate and size as the top of the tree grows up.  This keeps it perfectly balanced with no more growth above land than what is supported below land.  The Cedar stroke will integrate this teaching of balanced growth and deep roots in the stone session.  Now imagine the physical, emotional, and spiritual benefits a client can experience with a similar  balanced system as Grandmother Cedar.  There are many, many more aspects of Grandmother Cedar  that will be shared in this course along with stone protocols developed for each aspect.
For more information, visit Stone Medicine's website: http://sacredstonemedicine.com or E-mail Sandra Hoak |shoak@cedarstoneschoolofmassage.com | 540-801-0078
WASE-Facial Massage     Oct. 8th    $150 
Many indigenous tribes use face paint to enhance their ceremonial regalia.  The paint could be considered a mask as the designs would change the individuals face into representation of the animal or bird they were impersonating for the dance or ceremony.  Some images, colors and symbols have special meanings or represent various spiritual energies.  The paint was generally applied by another person as they did not have mirrors until the late 1700's and today that is the tradition.  This paint application process was a nurturing and uplifting experience.
Stone Walkers developed a facial massage treatment based on the traditions of face painting.  Using stones rather than paint allows the client to receive many benefits such as improved circulation, lymphatic drainage, detoxification, exfoliation as well as spiritual gifts.  The spiritual gifts of the various symbols can offer the client a deeper sense of wellness.   
Students will learn this hour long treatment along with product suggestions and the use of essential oils.   The science behind the treatment is explored along with the session stroke sequences and stone placement.  Learn to offer this session while participating in ancient Native American traditions.
For more information, visit Stone Medicine's website: http://sacredstonemedicine.com or E-mail Sandra Hoak |shoak@cedarstoneschoolofmassage.com | 540-801-0078
Wolf Sacred Stroke       Oct. 9th         $150
This sacred stroke is known as Wolf.  It is a series of strokes using alternating temperatures and specific layouts with the stones that bring the spiritual and emotional gifts of Wolf to this physical treatment.
Throughout this class you will learn in Native Traditional ways how to offer wellness to the client with specific stroke and temperature while using "Wolf" as your guide.  As an example:  the skeleton of wolf is well adapted to its lifestyle.  The narrow clavicles, interlocked foreleg bones and specially adapted wrist bones give the wolf streamlining, strength and speed.  The radius and ulna bones are locked in position in most canines.  This inability to rotate the forelimbs gives superb stability when running.  Attention to the extremities in this session helps bring stability to the client.
You will be gifted various ceremonies along with the massage strokes.  This unique methodology is simple to learn as you follow the step by step instructions.
For more information, visit Stone Medicine's website: http://sacredstonemedicine.com or E-mail Sandra Hoak |shoak@cedarstoneschoolofmassage.com | 540-801-0078
.
Buffalo  Sacred Stroke            Oct. 10th     $150   
Buffalo is a stroke that is incorporated into many other strokes.  Because Buffalo was so important to the survival of many Native people, some of her attributes are brought into other strokes..  During a Stone Medicine session the practitioner may be offering vibrational strokes on the back and it is common to use the Buffalo Walk.  Sometimes the "Hump" is placed in layouts or the horns are used during head, neck and face massage.  
You will experience how it feels to "be" Buffalo when you receive this session.  The practitioner will learn how some strokes have multiple meanings.  The importance of intention is taught during Buffalo.  Buffalo is one of the most powerful and respected animals of the Native people.  Just as the people in some jungle locations say that "Lion is the King of Beasts"…Buffalo is King to many Indian People.
This stroke is recommended for anyone who is in need of empowerment, whether the client is recovering from an illness, needs endurance for a physical condition or needs physical strengthening and stability.  The physical benefits of this treatment include; improved circulation, enhanced immune function, pain relief, detoxification and relaxation.
Questions and Registration
For more information, visit Stone Medicine's website: http://sacredstonemedicine.com or E-mail Sandra Hoak |shoak@cedarstoneschoolofmassage.com | 540-801-0078